Lerato Motaung – Project Coordinator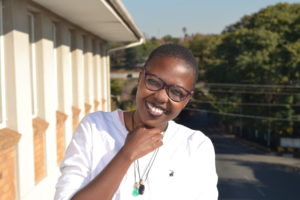 Lerato is a budding Jazz connoisseur, a Gemini, an unapologetic Black Feminist and a Killjoy.
She completed her undergraduate studies at Wits University, majoring in Linguistics and Psychology. She holds a BA honours degree in Linguistics, which was also completed at Wits, and is currently pursuing her MA in African Literature at the same institution.
Her passions as an activist and a scholar include, but are not limited to, unpacking and understanding the ways in which gender and race intersect to create the lived experience of Black women in South Africa, and across the globe.
SOS benefits from her extraordinary mobilizing experience in #FeesMustFall and commitment to social justice.
---
Duduetsang Makuse –  National Coordinator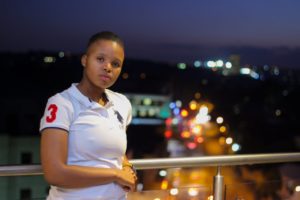 Duduetsang is an avid digital media lover and lifelong scholar who is fascinated by the dynamic media space.
Duduetsang had her formal training in television journalism at the University currently known as Rhodes, and has various experiences in broadcast media production and corporate communications. She completed her MBA in Media Management at Cardiff University.
Her activist discontents include socio-economic and gender based inequality and sexual violence while her intellectual interests lie in media strategy, policy and development in the convergent, digital era, especially in the African context.
She joined SOS as a Project Coordinator and recently took over as the National Coordinator.
---
 Kerry Barton-Hobbs – Organisational Support

Kerry has senior-level know-how and experience in policy and strategy development, project management and integration, research, writing, editing, advocacy, communication, and knowledge and information management. She has worked with and in both civil society and all three spheres of government for over 25 year. She is a social justice activist and offers organisational support to SOS.