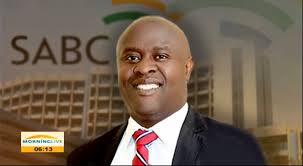 Game of SABC Musical Chairs as Inquorate Board approves executive appointments
In what can only be described as a game of musical chairs, the inquorate SABC Board has approved the appointment of  Mr. James Aguma current CFO to Acting GCEO and Ms Thabile Dlamini has been appointed as the Acting CFO.
Citing the contested MOI, newly elected SABC Board Chairperson Obert Maghuve  has said that,"in the event of the GCEO position being vacant for whatever reason, the COO shall act in that position upon approval of the minister". As Hlaudi Motsoeneng has chosen not to take up the position citing other responsibilities Mr. Aguma is now the Acting GCEO of the SABC. More on the story here.