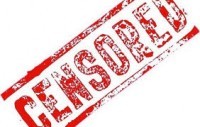 INVITATION to Public Meeting about Film and Publications Board's Draft Online Content Regulation Policy
Published On May 22, 2015 |
Letters
Join SOS and partners as we host a public meeting to discuss the implications of the FPB's Draft Online Content Regulation Policy. From the meeting we will proceed to Turbine Hall for the FPB's public hearing.
Date: 28 May
Time: 1:30- 4:15
Venue: Civicus House, Indaba Room, 24 Gwigwi Mtwebi St, Newtown, JHB & afterward moving to the FPB public hearings at the Turbine Hall (The Glass House), 65 Ntemi Piliso Street.
RSVP Micah Reddy by 25 May
Tel: 083 297 3444    Email:micah.reddy@oxon.org
Find more information below.
INVITE28May2015FPF Public Meeting