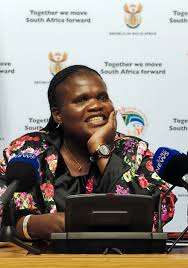 Ronnie Lubisi disproves ANC statement about SABC Board
In a news article, issued this morning former SABC Board Member Ronnie Lubisi confirmed that he lodged an official complaint with the Chairperson of Parliamentary Portfolio on Communications Joyce Moloi-Morapa . The complaint was lodged in May about the unlawful purging of SABC Board members.  However, this complaint was not formally lodged with the parliamentary portfolio committee and Ms. Joyce Moloi-Morapa has been unavailable for comment. 
An ANC statement issued earlier in the week stated that, 
"The ANC study group within the national assembly's portfolio committee on communications has taken a decision to close the matter between the portfolio committee and the minister of communications regarding the legal opinion on the removal of SABC board members … since we have received no formal complaints from those who may have felt that they had been treated unfairly, we are of the view that it is time to close this chapter and allow the minister of communications space to continue with her work on the SABC and ensure that it delivers on its mandate."
This was subsequent to Tuesday's offensive by Minister of Communications Faith Muthambi in her rejection of the legal opinion, that found her actions with regards to the removal of SABC Board members illegal.