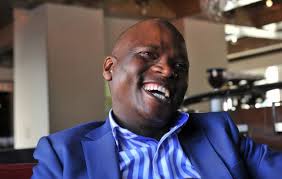 What is the financial status of the SABC?
Is the SABC in financial trouble or not? Conflicting reports and statements have been circulating since April.  This week's Sunday Times, reports that "the SABC faces a plunge in financial fortunes of almost R1.4 billion".
In April this year SABC COO Hlaudi Motsoeneng and Minister of Communications Faith Muthambi told Parliament that the SABC is financially stable.  A Sunday Times article the following week, revealed that the SABC was facing a loss of R501 Million.
Last month during his speech at the launch of SABC's 24 hour news channel Hlaudi Motsoeneng asserted that:
"for the first time SABC is doing very well, financially we are stable. People who are talking about SABC collapsing will collapse themselves,". The full clip is available below.
The South  African public deserves clarity around the financial status of our public broadcaster. Is the SABC in financial trouble or not?